WALL PROTECTION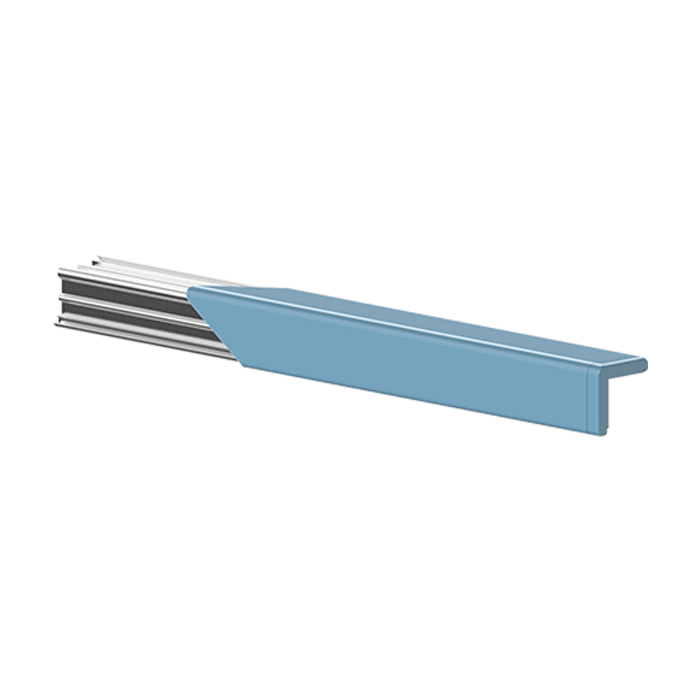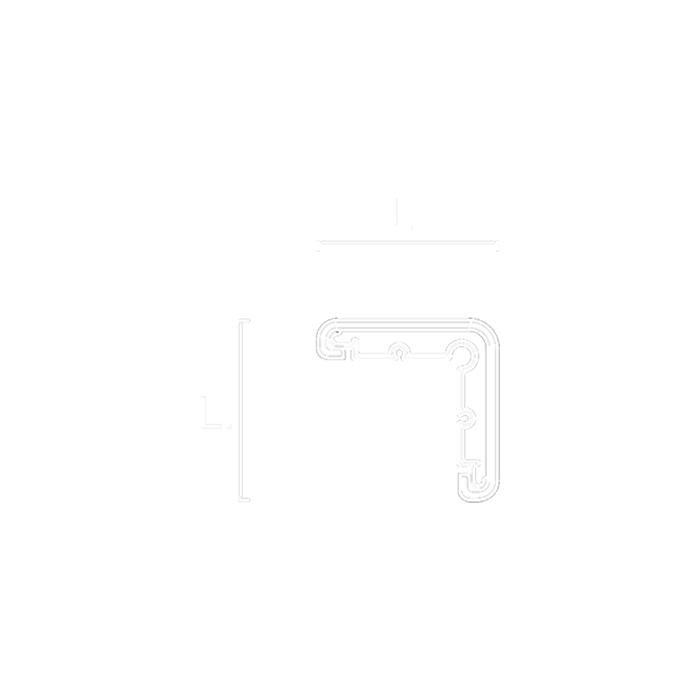 shock absorbing staff angles s57
Shock absorbing staff angles with side 57 mm. Cover in Titanium Dioxide Polymers, 3 mm thick, fixed by snap on an aluminum supporting profile. "Fine" embossing. Self-centering closure end-caps in Nylon V0-UL. Impact resistance over 300 kg

Bars of 6 mtl.
< Back
TYPE AND SIZE
TECNICAL DATA

COLOR

CERTIFICATIONS

GALLERY
Thickness 3 mm. polymers cover with fine embossing.
Aluminium main profile 57 x 57 mm.
Wall mounting using screws and plugs supplied.
The colors of all the components in the mass of the material itself.
Maintenance free.
Easy to clean.

100% Italian product

Biocompatible recyclable

Absence of bacterial growth

Class 1 of fire safe

High impact resistance

The colors of the components are in the same mass of the materials

High stability to UV rays

Maximum stress resistance over 150 kg

ISO 9001-2015 certification

CSI certification

Ministerial Certification











Traffic black (*if order)