special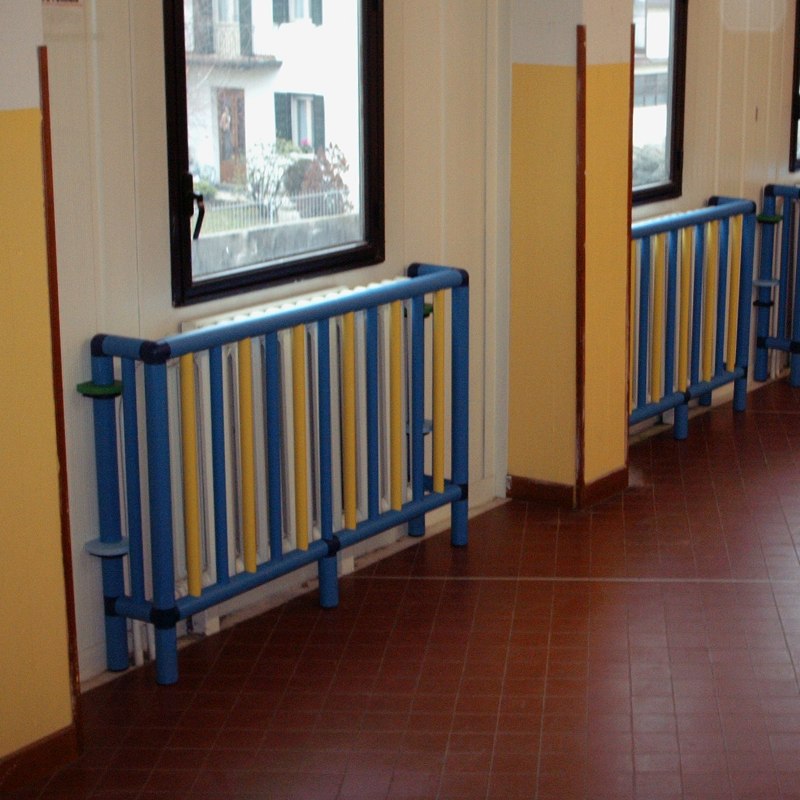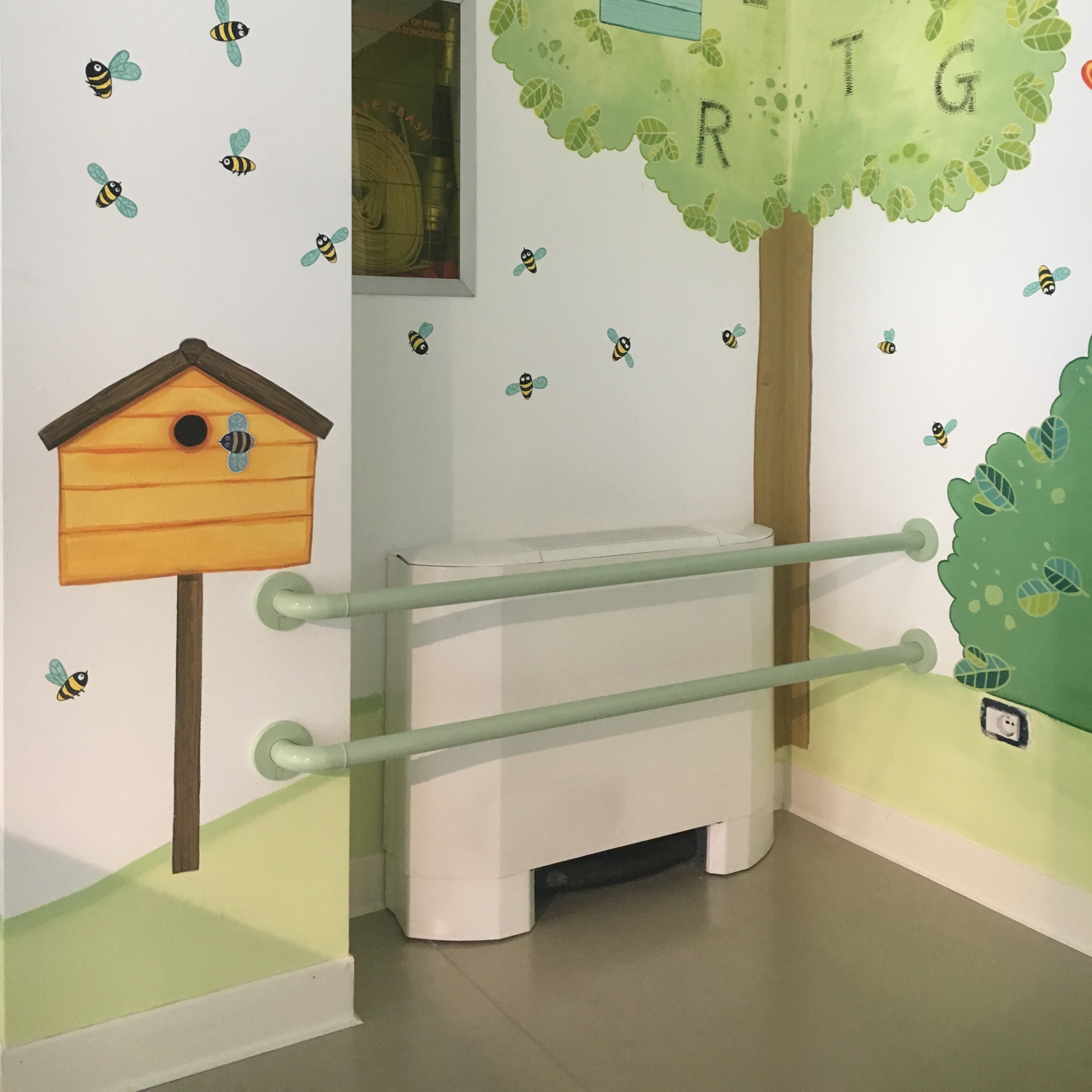 RADIATOR COVERS
High strength radiator covers, ideal for protection in kindergartens, schools, hospitals, or in all those places with high attendance, where there is the need to put in safety and to protect against accidental falls. Completely custom built according to customer needs we offer two versions, one of Ø 50 mm., More suitable for places frequented by children, and one of Ø 35 mm. more suitable for public environments.
< Back
TECNICAL DATA

COLORS

CERTIFICATION

GALLERY
RADIATOR COVER Ø 50 mm.
Supporting tubular in non-toxic antibacterial rigid plastic material and anti-scratch anti-scratch pvc.
Elevata resistenza, flessibilità ed elasticità.
High resistance, flexibility and elasticity.
Easy to clean.
RADIATOR COVER Ø 35 mm.
Aluminum supporting tube coated with titanium dioxide polymers.
Wall mounting using screws and plugs supplied.
Maintenance free.
Easy to clean.

100% Italian product

Biocompatible recyclabl

Absence of bacterial growth

The colors of the components are in the same mass of the materials

High impact resistance

ISO 9001-2015 certification

High stability to UV rays

























Traffic black (*if order)